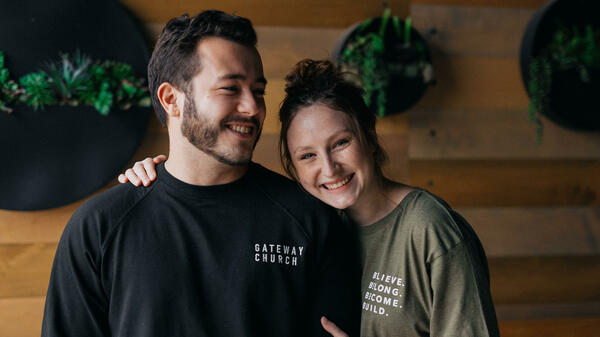 Marriage
---
About the Marriage
We're here to help you cultivate a healthy and strong marriage and family. Our desire is to equip marriages with a solid foundation so they can flourish and transform neighborhoods, communities, and future generations.

Whether you're preparing for marriage, blending a family, enriching your marriage, struggling through a crisis in your marriage, or trying to figure out how to raise godly kids, we have something for every season.

Gateway Marriage Conference
Love Always
October 26–27, 2023

Whether you just said "I do" or you and your spouse have journeyed many years together, this two-day conference is a great opportunity to gain biblical and practical advice to strengthen your marriage.

Join us as we explore what God's Word has to say about this beautiful covenant relationship between man and woman and hear from a great lineup of speakers on hot topics facing marriages today. Throughout the conference you'll also have plenty of opportunities to have fun with your spouse and remind yourself of the reasons you chose them for this crazy adventure called life.

Our prayer is that you leave the conference feeling closer to each other and even more prepared for what the future holds. We can't wait to have you join us!

Register Today >

Marriage Equip Classes

Are you looking for ways to prepare for or strengthen your marriage? Take an Equip class with your significant other! Classes are offered in person and online on a variety of topics related to marriage, dating, and healing in relationships.

Explore Marriage Equip Classes >

Explore Marriage Classes in the Equip Library >

If your marriage is struggling or in crisis, we want to help! Please complete the Care Request Form and give us a little information so we can best serve you.
---