Honoring the Survivors
January 27, 2021
Often ignored by society, many Holocaust survivors are left alone with troubling thoughts of the past. In 2016, Gateway Pastors Greg Stone and Paul Rupert set out to change that.
Excerpt from Seven Words of Christmas
December 21, 2020
Merry Christmas! Enjoy this short excerpt from Pastor Robert's new book Seven Words of Christmas. 
Surviving the Holidays
December 14, 2020
The holidays are usually such a great time of year, but for some, this season might be difficult, especially after the year we've had. To help you through this season, we've provided some practical tips that we pray encourage you.
The Most Precious Gift
September 22, 2020
In school I was taught that a baby in the womb was just a clump of cells. That lie, and the act of abortion, has destroyed many women's lives, including my mother's.
God's Provision
April 25, 2020
In an instant, everything changed for Michael and Mary Cruz. With no job to support them, nowhere to sleep but their car, and a baby on the way, they were crying out to God for help. His answer was so much more than they ever expected.
The Power of Prayer
April 17, 2020
In the midst of the coronavirus outbreak, our church has organized special events to pray for local hospital staff and patients. We've united in prayer for strength, protection, hope, and healing.
Equipped to Serve
April 17, 2020
From providing meals to providing life-saving blood donations, God is using our church to meet the needs our communities are facing in light of COVID-19.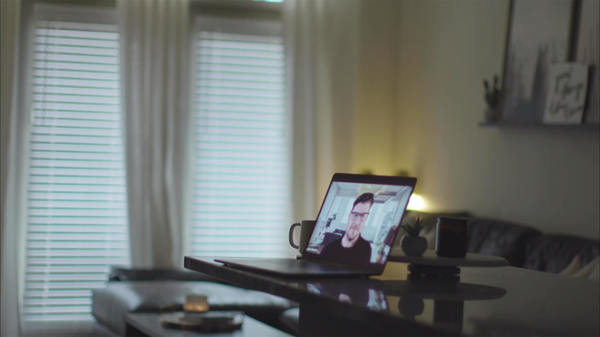 Connecting to Hope
April 10, 2020
As our communities, nation, and world face a crisis never seen before, anxiety, loneliness, and despair have crept into people's lives. Gateway is showing God's love and connecting people through simple text messages, leading to hope.
One Purple Egg
April 7, 2020
"I became a Christian when I was 18, but years later I still felt lost. Seven years ago, I was in a really dark place and had done all I could do—all I knew to do."
His Hands and Feet
March 28, 2020
Seeing the rising needs in our communities, Gateway campus leaders have come up with safe, creative ways to help people most at risk to the coronavirus.
Daddy's Girl
March 7, 2020
Rodolfo Salcedo thought he had the remedy to help make his young daughter, Natalia, feel happy again.
Generational Blessings
March 6, 2020
Mayuri Flores de Vilchez's big, beautiful smile reflects her gratitude for all that God has done in her life. A tenacious yet compassionate woman, she's known to make bold sacrifices for her family, especially her children.
Embrace Grace
February 28, 2020
In 2008, Amy Ford attended Pink Impact and came out with a vision. God reminded her of herself 11 years earlier: pregnant and alone. Then she saw herself throwing baby showers for other girls in the same spot, and Amy knew what God was calling her to do.
More than a Musical
February 14, 2020
In 2013, years after some disappointments pursuing a career in the world of dancing and acting, Josey Chapman was once more auditioning to be in a show. Despite nerves and the potential to be rejected, she knew she had to do it.
A Steady Rudder
February 3, 2020
"The way my cancer was discovered was truly a 'God thing.' I had bought a term life insurance policy in 2002, and it came up for renewal in 2012. During that time, I had a doctor monitoring some spots on my liver."
God's Chosen People
January 24, 2020
The Messianic Jewish Bible Institute is merging with Gateway's Jewish ministry to form the new Gateway Center for Israel. Read more about the origins of this amazing center and how God is calling the Church to love the Jewish people. 
Going the Distance
January 16, 2020
"After my son Josh's freshman year of college, I suspected something was going on, so I told him that I wanted him to have a drug test before I would pay for any more schooling."
Craig Carillo's Story
November 27, 2019
How Craig Carillo's life changed after Gateway's Christmas musical.
New Life
November 15, 2019
When JR Porter is worshipping God, the devil is turned upside down—literally. The tattoo on his arm is a reminder of the life he's left behind.
When Kids Pray
November 15, 2019
"This winter I fell while rehearsing worship for our Gateway Kids' services and later learned four ligaments in my left ankle had severe third-degree sprains, and my talus bone was fractured."
The Seventh Lap
November 15, 2019
"My son Ryder has been battling daily seizures since he was eight months old. In January 2018, I went to a women's retreat and the Holy Spirit told me that Ryder was on his seventh lap—the walls were going to come down just like Jericho!"
Heart of Stewardship
November 12, 2019
"Last winter, I attended one of the messages from the Beyond Blessed series on stewardship and tithing. I've always struggled with tithing (i.e., I've never done it!). My giving was sporadic and much less than 10 percent."
Operation Freedom
November 12, 2019
When Ro Lopez travels to exotic locations around the world, it's not for vacation. He arrives with a team of men who all give off the impression that nothing could surprise them.
Raising Up Truthseekers
November 12, 2019
John and Linda Schneider are empty nesters, but every other Sunday their home is buzzing with young men and women, the same age as their children.