You Might Be Fasting If …
January 1, 2022
If anything on this list brings a smile to your face, you might be fasting.
Gateway Christmas at Home
December 16, 2021
Whether you join us for service in your Christmas pj's or tune in from your favorite coffee shop, we have some tips to make the online experience special.
The Turning Point
December 4, 2021
Kirsten found herself in one of the most difficult situations a single parent can face. When she decided to reach out to Gateway, she received a response that took her by surprise and changed her life.
Attitude of Gratitude
November 1, 2021
When we're being attacked by pride and poverty, and we're taking on an attitude of greed, the Bible says to remember how God rescued us. An attitude of gratitude is that simple, and that's what Thanksgiving is all about.
Love Your Neighbor
October 23, 2021
In the midst of a challenging time, God opened Jordan Allsup's eyes to a new purpose for his life. After receiving that vision, Jordan started a ministry—and opened the doors of his home—to help his neighbors in need.
The Father's Love
October 2, 2021
At a young age, Rebekah Charleston's life took an unexpected turn down a road full of challenges. But God can bring anyone home. Rebekah experienced God's unconditional love and gained new purpose in life.
9/11: Honor and Remember
September 11, 2021
On the 20th anniversary, we honor and remember all who lost their lives and those who selflessly gave their lives to help their brothers and sisters.
La Croix and Cinnamon Rolls
August 21, 2021
When one empty-nester couple decided to start a small group for young adults—the age of their own children—they found joy and unexpected community.
Heart for the Kingdom Update
August 14, 2021
Reaching people is at the heart of every plan we make at Gateway Church.
A Story of Grace
July 31, 2021
Micah Atkins felt like she was so far from earning God's grace when God used her newborn son to save her life—physically and spiritually. In her lowest moment, she understood grace and surrender like never before.
What Is Presbytery?
May 27, 2021
We've had presbytery services at Gateway from the very beginning, and it's one of my favorite times of the year!
God Gives Strength
May 1, 2021
One man felt the call of God on his life to help individuals with special needs increase their physical strength. His business grew faster than he imagined, and he learned if he wanted this dream to thrive, he couldn't do it alone.
The Power of Forgiveness
April 17, 2021
God commands us to forgive. But what can our forgiveness really accomplish? The Ewing family forgave the seemingly unforgivable, and God did something amazing through their surrender and faithful prayer.
Meet the Needs
March 6, 2021
The Gateway family made it a priority to serve the community and discovered the truth that God uncovers the hidden needs when we walk in obedience to meet the obvious needs.
Honoring the Survivors
January 27, 2021
Often ignored by society, many Holocaust survivors are left alone with troubling thoughts of the past. In 2016, Gateway Pastors Greg Stone and Paul Rupert set out to change that.
Ready to be Baptized
January 23, 2021
Baptism isn't about where you do it but about Who you're doing it for.
Excerpt from Seven Words of Christmas
December 21, 2020
Merry Christmas! Enjoy this short excerpt from Pastor Robert's new book Seven Words of Christmas. 
Surviving the Holidays
December 14, 2020
This year, we know the joy of the holidays can be paired with sadness or stress as we remember lost loved ones or work to make ends meet. To help you through this season, we've provided some practical tips that we pray encourage you.
The Most Precious Gift
September 22, 2020
In school I was taught that a baby in the womb was just a clump of cells. That lie, and the act of abortion, has destroyed many women's lives, including my mother's.
God's Provision
April 25, 2020
In an instant, everything changed for Michael and Mary Cruz. With no job to support them, nowhere to sleep but their car, and a baby on the way, they were crying out to God for help. His answer was so much more than they ever expected.
The Power of Prayer
April 17, 2020
In the midst of the coronavirus outbreak, our church has organized special events to pray for local hospital staff and patients. We've united in prayer for strength, protection, hope, and healing.
Equipped to Serve
April 17, 2020
From providing meals to providing life-saving blood donations, God is using our church to meet the needs our communities are facing in light of COVID-19.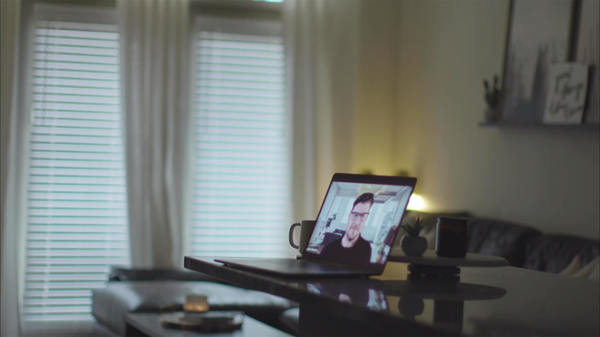 Connecting to Hope
April 10, 2020
As our communities, nation, and world face a crisis never seen before, anxiety, loneliness, and despair have crept into people's lives. Gateway is showing God's love and connecting people through simple text messages, leading to hope.
One Purple Egg
April 7, 2020
"I became a Christian when I was 18, but years later I still felt lost. Seven years ago, I was in a really dark place and had done all I could do—all I knew to do."