To Arkansas With Love
August 1, 2018
When Laura George walked into the Gateway Southlake Campus in 2014 for the first time, she didn't want to be there. It was a weeknight after a long day and it took her an hour to...
The Battle of Her Life
May 11, 2018
When Veronica Ambers got pregnant unexpectedly, she kept hearing that motherhood would be instinctive. She waited and waited for the day that would come true. But it just...
In a Flash
May 11, 2018
Greg McGill walks into the front door of the Trophy Club Starbucks and the baristas and even some of the customers all look up and say, "Hey, Flash!" He loves his nickname so much,...
Mountain Natives
May 11, 2018
Philip Pappas strums his guitar on the stage in a dingy dive bar in Dallas. His wife, Loren, stands to his right playing a mandolin-like instrument called a charango. Their two...
Patrick Tshimankinda
May 11, 2018
"One day we were in church, shortly after our first child was born, and a woman came and told us we were going to go through a hard time, and we would have to keep our faith and...
Djamel Oukhlif
May 11, 2018
"I was born and raised in Algeria, and I grew up Muslim. I moved to the States in the '90s. I fell in love, got married, and got into real estate. For 15 years, I was very...
Lillian Rose O'Donnell
May 11, 2018
"My dad (Jimmy Lee Hill Sr.) was larger than life! His legacy of love for our family, church, community, and the world is extraordinary. He traveled every Saturday to the local...
He Speaks
May 11, 2018
When Chelsea Lozano was pregnant with Landon, she really felt like he might be the perfect child. "It was the perfect pregnancy, no sickness or symptoms," Chelsea says. "Even when my...
Lori Wei
May 11, 2018
"I waited for 13 years. I was a single mom, and I made a lot of really poor choices. I became so bitter and lonely that I almost just gave up on the dream of sharing my life with...
Galisia Johnson
May 10, 2018
"Five months ago, I was going to drive off a bridge. I couldn't do life anymore. As I began to veer off the road, I heard someone say, 'Wait!' So I detoured. I came to Gateway for...
Marathon Man
May 10, 2018
To qualify for the Olympic marathon trials, you have to run a mile in 5 minutes and 18 seconds roughly 26 times in a row without stopping. For most people, simply running one mile at...
The Prodigal Point Guard
March 27, 2018
Matt Sayman says one of the worst things you can do in basketball is get open right when you've been subbed into a game. "When you first get into the game, you're cold," he says. He...
Brianna Santana
February 19, 2018
"A few weeks ago my brakes were grinding and I had to take my car to the shop. Things were already tight, and when I tithed earlier in the month, I was a little reluctant to do so. I...
A Happy Meal
February 19, 2018
Across the street from the Gateway NRH Campus, there is an array of businesses. There's a donut shop, a video rental store (that might be the last one anywhere), and a McDonald's—a...
Avery Knapp
February 19, 2018
"I grew up in a Christian household, but it wasn't until I was about 22 years old that I found out I was almost aborted twice. By the time I was on the way, my mother and father...
Brandy Voirin
February 19, 2018
"Back in 2016, I joined a Series Group when we were studying The God I Never Knew. We owned a restaurant, and my husband was asked to cook for a Super Bowl charity event in San...
Miracle Marriage
February 19, 2018
Tod Williams and his wife, Tammy, sit side by side, ready to talk about what God did in their tumultuous 32-year marriage. They tell their story, finishing each other's sentences and...
1,700 Coffees
February 19, 2018
Sitting down with Pastor Chris Griffin, one thing is certain: He doesn't need that Grande Pike Place Roast he just ordered from Starbucks—the man has a naturally high energy level on...
A Sister's Faith
February 19, 2018
One morning last January, Tricia Davis woke up in her Florida home to silence. It was a silence she knew was coming, but she was utterly unprepared for it.The children's ministry...
Justin Hawkins
January 12, 2018
"I moved to North Richland Hills three years ago when I was 15 years old. My mom and dad got divorced and I lived with my dad in Kaufman, Texas, but things didn't go right for me...
The Sheeples
January 12, 2018
When Stephanie Grant asked her husband, Bob, what type of Christmas project their Gateway Group could do in November 2016, she had no idea such a small question would snowball into...
Set Free
January 12, 2018
The judge slammed the gavel as he read Gene McGuire's verdict in a crowded Pennsylvania courtroom in 1978. "Second degree murder ... the rest of your natural life." The other details...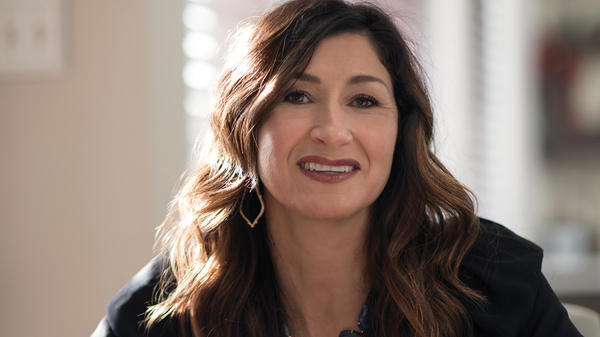 Shelby McGill
January 12, 2018
"My husband and I both grew up Catholic. We've always loved the Lord, but several years ago, I had a very real encounter with Him that changed my life, and since then, I've been...
Finding God
January 12, 2018
A dusty Bible sat on Ranjan Ghate's bookshelf, never opened. Given to him during high school by a local pastor, it traveled with him from his hometown of Houston all the way to New...