Outreach in Action
August 10, 2019
For 20 years, Pastor Michael Hodge has kept his church, Way of Truth, afloat. "I do what needs to be done to keep the lights on," he says. His tenacity and influence in underserved communities of Dallas is one of the reasons Gateway is partnering with him. 
Forever Family
August 10, 2019
"I was orphaned as a baby in China. I'm not sure why my birth parents gave me away. Maybe they were scared; maybe they had more than two children in the family; or maybe they saw that I had birth defects on my ears."
Nick and Bekah Moes' Story
August 9, 2019
Discover how God used Marriage 911 to restore the Moes' marriage, bless their family, and inspire them to use their story to help other couples recover from infidelity and save their own marriages.
Hold This Bridge
August 9, 2019
Learn how our first campus outside of the Dallas/Fort Worth Metroplex came into our family, and hear Pastor Mike Atkins share how God orchestrated every step.
Bankrupt to Blessed
August 7, 2019
When an investment advisor visited the California office where Jill Van Horn owned a medical practice and worked as a doctor, he couldn't have known she was looking for a way to save money on her taxes.
Laying It Down
August 7, 2019
I got saved at five years old and grew up in the church but never fully gave my will to God. At 26 years old I was deeply involved in ministry but still had a selfish attitude.
Visions of Dancing
August 7, 2019
When you first meet Jolene Knopick, it's hard not to be inspired by the 23-year-old woman who's lived with an incurable, debilitating disease since she was barely two years old.
Jesus Healed Me
August 7, 2019
When I was eight years old, I kept feeling like there was something in my eye. If I rubbed it, it felt like it would go away for a couple of seconds and then it would be back. I also had trouble seeing out of it—it was kind of blurry.
Greater Calling
August 7, 2019
By the time Raul Garcia was 12 years old, he'd gotten used to being teased in school. At 200 pounds and just a little over five-feet tall, he was a daily target for lunchroom bullies who criticized everything he ate.
New Beginnings
August 7, 2019
One Sunday evening when we were living in Virginia, we happened to see Pastor Robert Morris Ministries on television, and it literally changed the course of my life.
Haylie Geraci's Story
May 25, 2019
Last year, Haylie Geraci was diagnosed with leukemia. She desperately needed a B negative blood transfusion, but her hospital didn't have any B negative blood available … until Gateway's Blood Drive.
Relationship Restart
May 9, 2019
"Javier and I met in our fourth-grade piano class. We were friendly acquaintances throughout our school years, but in 2017 everything changed. Both of us were coming out of serious relationships (with children) and difficult seasons ... "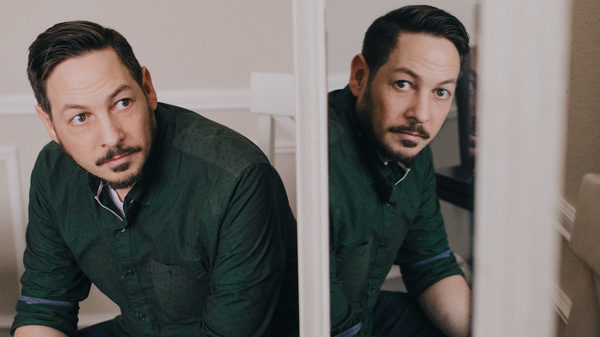 Finding His Identity
May 9, 2019
Kyle Adams found true freedom when he confronted his secret life.
Journey of Mercy
May 9, 2019
"I grew up believing God was real and that I could have a personal relationship with Him. But as I got older, my relationship with God started to shift and change, especially in my teenage years."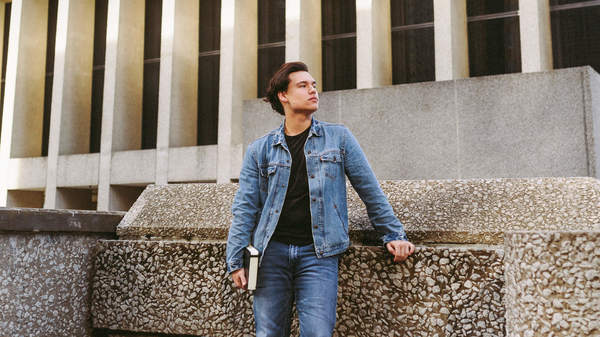 Levels of Love
May 9, 2019
"At a very young age, I often felt alone even though I had family and friends."
Captive But Free
May 9, 2019
Gateway launches its first campus in a prison.
The Surrogate
May 8, 2019
"It's not my baby!" Many people don't have a reason or the opportunity to say that sentence, but last year it was Amanda Chambers' tagline.
More Than Housework
May 8, 2019
"I'm in a widows group at the Grand Prairie Campus, and I heard someone talking about the Men's Brigade. I didn't know what it was and when I found out it was a group of men who help widows with handyman work around the house, I asked if they could help me clean my gutters."
The Yes Man
May 8, 2019
Gateway ministry partner, Charlie Milbrodt, founder and co-leader of Living Word Ministries International (LWMI), has planted this vision at the heart of his mission work in Thailand where he and his wife, Cathy, are "helping people to help themselves."
In the Waiting
May 8, 2019
Every February 17, there are balloons in the sky. Each carries a note on the wind to a young boy gone too soon. The balloons are released from Grapevine Cemetery, where the Day family gathers to remember.
Three Times Saved
May 8, 2019
"Two doctors told my family that I would never walk again."
Jewish Roots Go Deep
May 8, 2019
"I grew up in a Muslim country where 97 percent of the people practice Islam, but my family were devout Christians."
Death Did Not Win
January 31, 2019
"For as far back as I can remember, I struggled with depression. One day it was so bad that I decided to research what would happen if I overdosed on one of my prescriptions. I was ...
True Community
January 31, 2019
When J. D. and Zaporia Hill first visited Gateway Church nearly 10 years ago, there were hardly any families who looked like theirs. Although the Hills felt welcome, the church was ...