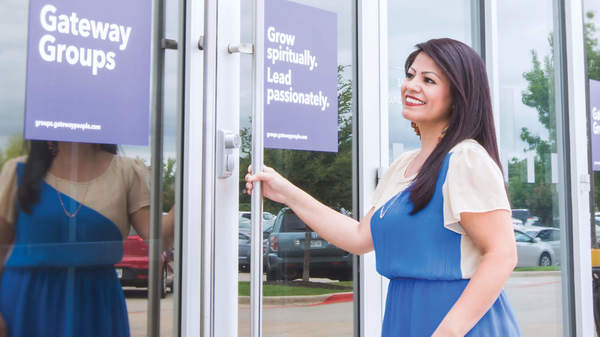 Alejandra Gerdes
"My daughters saved my life. At the time, I was a single mom working nights as a surgical technician at a trauma hospital, so I could take care of my girls during the day. I...
Eric Priddy
"Last October, I decided to cut down a mulberry tree in my yard. I had a rusty old ax in the shed but for some reason I wasn't in the mood to clean and sharpen it that day, so I went...
Bettye Petree
"We call ourselves the 'Gateway Girls.' Our group is mostly single or divorced ladies, except for me and a couple others. We meet upstairs at Whole Foods on the first and third...
Dancing into Freedom
The song swells and finishes with one booming note, voices blending in honeyed harmony, and everyone holds their ending pose with huge smiles. Sweat, smoke, and the sound of applause...
Cellblock Prayers
To many of the inmates at the Mark W. Michael Unit maximum-security prison, Wayne Edson is known as the man with the miracle story. A certified volunteer chaplain, Wayne has been...
Harvesting Hearts
When you journey 5500 miles east over the deep, blue Atlantic toward the old world, you'll reach the small, tropical West African nation of Sierra Leone. A hotbed of distress for...
Summer Rogers
"I've always loved the drums and I could sit and watch drummers play forever. When I was 11 years old, I asked my parents for my first drum set, and at Christmas that year, they...
Thomas Jones
"Growing up, I've always been open to trying new things. I played football, tennis, sang in the choir, and participated in many extracurricular events at school. But when I thought...
Wayne Ross
"I'm an artist and I've been drawing and painting since I was in tenth grade, but I didn't realize until later that my drawings are more than just art. My dreams inspire my art—I'll...
Amy Suson
"I was born with a hole in my heart and have a transposition of the major arteries—that means my arteries are connected to my heart in the wrong spots. I've had several major...
Rheanonda Gray
"I just love sharing this story. Eight years ago, I went to the hospital for a routine surgery. I was supposed to go in at 8 am and be out by 5 pm. Little did I know that day would...
Young at Heart
Kathy Conley had to say goodbye to her husband of 43 years. The most enduring romance of her life ended abruptly when he passed away in 2011. In her wildest dreams, she couldn't see...
Good Taste
When Jeff Williams was a kid, he was forced to be creative with food. His father was a warehouse manager for a major supermarket company, and when his union would call for a strike,...
Karen Kelly
"When I was a young mom, I decided to stay home and raise my four kids. I gave it my all and more every day, but that's not exactly something you can put on a résumé. During that...
Warrior for Hope
If you didn't know Eric Lyons' story, you'd think he's a glutton for punishment. For a hobby, he competes in Muay Thai, a kickboxing-like combat sport popular in Thailand. And he can...
Spent
When Erin Reeves received a credit card offer in the mail about four years ago, it seemed innocent enough. She and her husband, Chad, and their three kids had just moved from Florida...
Now I See
Emma's very existence was a miracle. She had heard the story her whole life—her surprising and miraculous conception to parents who struggled with infertility—but she thought that...
Emily Poe
"After high school, I was in a constant state of rebellion. I always wanted to go against what people told me to do. I became addicted to a lot of different things and began dating...
Ron Butler
"I've been a firefighter for 23 years, and it's a firefighting tradition to have a piper in the department for memorials. I've always loved the sound of the bagpipes. There's...
Valeria Warren
"I lived a double life. I grew up in church thinking I knew how to live a Christian life, but it wasn't until six years ago that I truly gave my life to God. At the time, I was in an...
To Arkansas With Love
When Laura George walked into the Gateway Southlake Campus in 2014 for the first time, she didn't want to be there. It was a weeknight after a long day and it took her an hour to...
Lori Wei
"I waited for 13 years. I was a single mom, and I made a lot of really poor choices. I became so bitter and lonely that I almost just gave up on the dream of sharing my life with...
In a Flash
Greg McGill walks into the front door of the Trophy Club Starbucks and the baristas and even some of the customers all look up and say, "Hey, Flash!" He loves his nickname so much,...
Lillian Rose O'Donnell
"My dad (Jimmy Lee Hill Sr.) was larger than life! His legacy of love for our family, church, community, and the world is extraordinary. He traveled every Saturday to the local...